June
This unique race is running it's final year after 39 years. It crosses some interesting view points in Des Moines including the bridge below. If you are looking for something different, this is definitely worth checking out!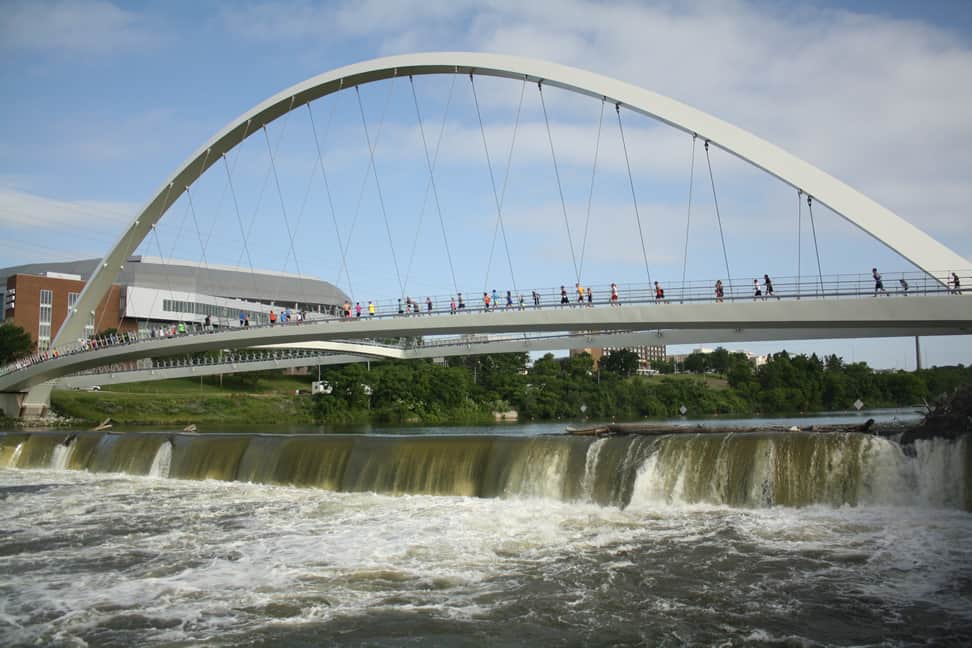 Designed especially for women, this stunning race captures the heart of the movie it is inspired by set against the Arches National Park. You'll be sure to have a once in a lifetime experience at this event.

Montana is god's country. Truly beautiful. Set against the Glacier National Park, this race is only in it's 2nd year running at it tops my list of must do's. Be sure to check out this race series from Vacation Races.
I'm kind of obsessed with this little town in California. It combines all things I love. Mountains, stunning vistas & elite athletes. Many profressional runner's live and/or train in this stunning town. Yet another race this is on my must list!