About us
Take...The First Step is a Tampa Bay running club run by Lynn Gray. She is an RRCA coach. Lynn has been running most of her life, she walks the walk & talks the talk. So if you are looking for someone to help you along the way, she is truly the best mentor you could seek out for running in the Tampa Bay area. Lynn has completed over 100 marathons and countless other races. Her discipline to keep going is unlike any I've ever seen and it's what keeps me inspired to continue to train with her and push myself. I am Geena Silvia, the newly designated Travel Director for TTFS and author of this blog. I found Lynn in 2015 when I decided to seek out someone with a good background & experience in running. Our club holds weekly tempo runs, track practice, long runs & participates in many local race events. Lynn Gray is also a Hillsborough County School Board Member who is working to bring health & fitness into the curriculum amongst other areas of focus for helping to build a better future for our local community.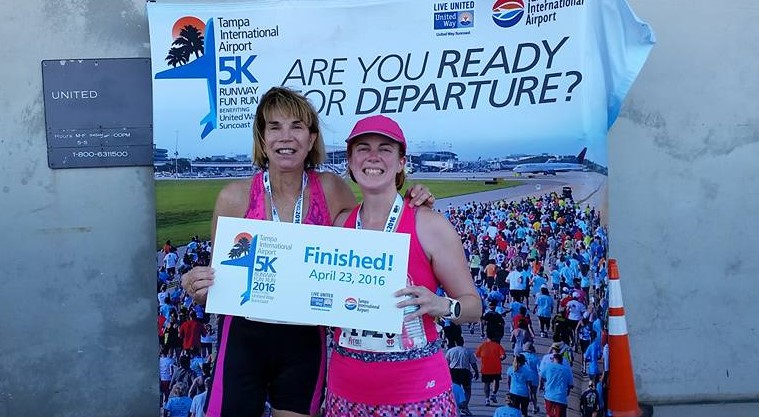 For more info on Lynn and her club, be sure to check out our site: Take...The First Step Club
Photo credits - many photos used on this site were taken by Henry G. Silvia. We'd like to thank him for supplying such amazing quality photos!